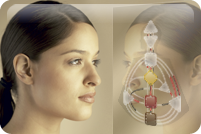 I offer analyses live via Zoom meeting .
Click on sign in
Enter your personal link name
You can join the waiting room and wait for me to let you in!
Your analysis will be recorded, and you will receive a mp4 file link via email .
Please choose and click on the analysis you want below.
No in absentia  analyses are being offered.
Disclaimer: Services on this site are not to be used as a substitute for diagnosis and treatment provided by a physician or mental health professional. Individuals should contact their personal physician, and/or their local addiction or mental health agency for further information.
Human Design Analysis
Scheduling:
To schedule an appointment, please choose your service above, order analysis.
Josette will contact you to set up your appointment. Be sure to include your date of birth, time of birth, and place of birth.
Any Questions?
If you have any questions regarding an analysis, or how to book one, please contact me through my form. Click here to be taken to my contact form.
All the best,
Josette