This course is a 3 semester course. (Monthly payment plan available upon request to Josette).
The BG5 Training Program is an IHDS certification course, it certifies you to become a licensed BG5 Consultant and Engineer.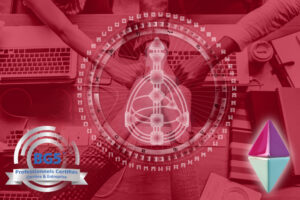 The BG5 Business Consultant Training is a one-year, three semester program leading to the Certification of BG5 Business Consultants.
In this course we will study trans-auric mechanics and learn how to efficiently analyze the dynamics, potential qualities and problematics of any small group.
We will learn to recognize gaps and weak points, we will look at practical solutions to improve well-being and success. We will learn to do comparative analyses and career orientation analyses in order to identify your maximum material potential. We will learn to do professional partnership analyses and Penta analyses and engineering in order to recruit and assemble the best team to achieve the functionality, well-being and success of any group.
Working with case studies will be a part of the training for practical application of the course material, preparing students for certification as BG5 Consultants to provide:
Individual Career Orientation
Career Profile Overviews
In-Depth Profile Analysis
Alpha One Analysis
Small Business Analysis
Alpha One Consultation & Penta Engineering
Course Content:
Semester 1
The nature of Penta
Small business analysis – BG5 (Base Group 5)
How to build a functional and successful group
Analysis of individual team affinities and dysfunctions
Individual analysis
Assessment of strengths and weaknesses ("Shadows")
Semester 2
Career overview and analysis
Alpha One analysis: Leadership analysis
Partnership analysis
Comparative Analysis
Understanding each individual's way of working whether it's in the context of a partnership, being part of a small group, or working alone
Semester 3
Alpha One Consultation & Engineering – For business groups and their Directors
Offers a group leader the insights and training in how to work effectively and profitably with their group, including re-engineering, recruitment and expansion
Basics of OC16 group – Organizing Channels 16 (large group)
Certification
For the third semester attendance is required in order to practice and meet the necessary standards for Certification
Participants have access to the exclusive MMI business software.
We can work out an individual payment plan if necessary.
1 on 1: There is an option to receive private instruction. This private course can be scheduled at a time that works for you. Please contact me for more information.
Prerequisites: Rave ABC and Rave Cartography
Required Materials: BG5-Small Business Analysis Software ($800) purchased separately
Price: 3 semesters, payable in 3 payments of $1200 each (Click add to cart below to pay the first $1200 installment) or Monthly payment plan available upon request to Josette