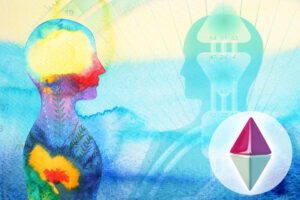 Pre-requisite: Human Design Foundation Analysis
Holistic analysis combines PHS diagnosis with the Rave Psychology. The fee includes 2 sessions of 50 mimutes which take place via Zoom meeting.
We will look at your Variable and the 4 stages of transformation: determination, environment, perspective and awareness.
Alignment starts with the body. As a certified Holistic Analyst, a PHS Practitioner, a certified Rave Psychologist, a Clinical Nutritionist, and a certified Holistic Analyst, we will uncover your correct motivation, allow you to realign your mind, and liberate yourself from the 3 patterns of mental suffering.
I will empower you through this process of transformation and support you during your experiment. Some of the benefits of following the PHS diagnosis are:
A greater sense of emotional well-being
Increased stamina and improved recuperation
Reduction of cravings for heavier food
Clearer cognition
Prerequisite : Individual Analysis from a Certified Analyst.
Where: via Zoom meeting, by appointment.
Duration: 2 sessions of 50 minutes at least 1 week apart.
Fee: $300
Don't forget to e-mail your birth data (date, exact time and place of birth) through this contact form.