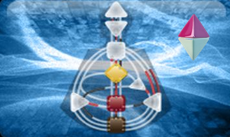 Pre-requisite: Human Design Foundation Analysis
Holistic analysis combines PHS diagnosis with the Rave Psychology. The fee includes 2 sessions of 50 mimutes  which take place in the HDInstitute virtual office or over the phone.
We will look at your Variable and the 4 stages of transformation: determination, environment, perspective and awareness.
Alignment starts with the body. As a certified Holistic Analyst, a PHS Practitioner, a certified Rave Psychologist, a Clinical Nutritionist, and a certified Holistic Analyst, we will uncover your correct motivation, allow you to realign your mind, and liberate yourself from the 3 patterns of mental suffering.
I will empower you through this process of transformation and support you during your experiment. Some of the benefits of following the PHS diagnosis are:
A greater sense of emotional well-being
Increased stamina and improved recuperation
Reduction of cravings for heavier food
Clearer cognition
The color transference technique will help you discover the Awareness Potential of your mind. It is a radical way to align ourselves so we can be in the correct place to have the correct experience with the correct people so that our life has an opportunity to play out to its fullest potential.
Prerequisite : Individual Analysis from a Certified Analyst.
Where: In the virtual office or by phone , by appointment.
Duration: 2 sessions of 50 minutes at least 1 week apart.
Fee: $250
PHS Analysis session only: $125 (per request via email)
Don't forget to e-mail your birth data (date, exact time and place of birth) through this contact form.