Prerequisite: Human Design Foundation Analysis
The Human Design System's knowledge can be of the greatest benefit to families and especially children. Often family challenges are the misunderstood expression of unique individual behaviors coming together in a dysfunctional way.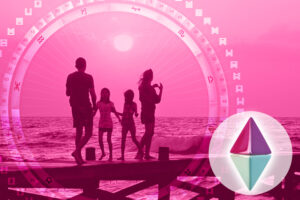 Understanding a child's psychology and design can provide parental guidance for a child's growth in the direction of his or her true nature rather than away from it.
The complex dynamics of family life can be revealed through the structure of Human Design. It will open a gate of profound psychological understanding that reveals the importance of each others individual mechanism.
An mp4 file of the consultation is supplied via email.
Where: via Zoom meeting, by appointment.
Duration: 60 minutes
Fee for a family up to 4 members : $250
Don't forget to e-mail your birth data (date, exact time and place of birth) through this contact form.