It is only when we communicate out of our uniqueness that we begin to transform our consciou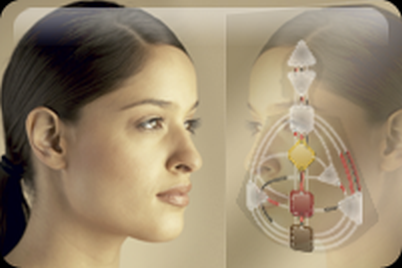 sness.
The world is filled with communication that is nothing but lies, that's not what we are here for.
Only when we move away from our mind making decisions, we finally open up the possibility to express our Outer Authority, as defined in Human Design.
Each one of us is unique.
Each one of us is born unique, our unique destiny is written in our genetic code. Nothing like each one of us ever before, will ever be anything like us again. Unfortunately the originality of our perfection is immediately conditioned when we are born, immediately smothered with conditioning.
We are homogenized in the way we are communicated to, the way we are fed, the way we are educated, the way we are trained to use our mind to run our life.
The treasure of our uniqueness is lost. We may look different from somebody else on the street but we are operating under the same not-self consciousness, far away from being able to express our uniqueness and our originality.
The clock is ticking as we move towards a cycle of individuality. Individuality is not negative, it is a question of spirit. It is important to take responsibility for one self and stop waiting for other people to take care of us, e.g. peers, institutions, the government, etc.
We cannot wait until it's too late to become conscious. There is nothing wrong with Self empowerment. If we cannot love ourselves enough to empower ourselves, we will never find our uniqueness, our vision.
Living our uniqueness is the only thing worth living for.
It is only by loving ourselves that we have a chance to remain original. For me it's the only thing worth living for.
Following the Strategy and Inner Authority of our Human Design type is our shield against the conditioning of mental decision-making, only when we stop using the mind to make our decisions, do we have the potential to express our Outer Authority. The mind is a wonderful tool to analyze and research information, but should not be relied upon to make decisions.
When we communicate with others and our surroundings from our Inner Authority, we express our uniqueness, we live as a visionary.
Would you like to learn more about how you can express your uniqueness, and discover what your Inner Authority is? You can click here to learn more about a Human Design Analysis.