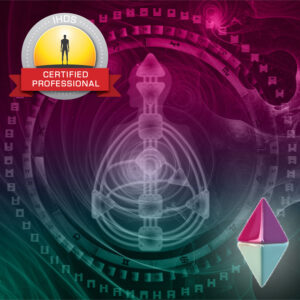 (This final semester leads to a certification in Holistic Analysis)
Description: The original Holistic Analysis training delivered by Ra Uru Hu was a 3 semester postgraduate program. It integrated the Primary Health System (PHS), Rave Psychology, Variable, Lunar & Planetary Resonance and Base Orientation knowledge with traditional chart interpretation.
The Differentiation Degree Program as it is taught today, includes most of the Holistic Analysis training taught by Ra, and has its focus on the 4 Transformations. Students of the Differentiation Degree Program are educated to guide clients in process work through the 4 Transformational Steps.
A Holistic Analysis provides the Client with a specific insight of their BodyGraph, and therefore life. Due to the complexity of the larger genetic matrix, especially at the deeper levels of the BodyGraph, it is important that the client has thoroughly worked in the different processes of the 4 Transformational Steps before they receive a Holistic Analysis. Only then will a Holistic Analysis be helpful and give the client a complete view of their Differentiated Potential.
The Holistic Analysis one-semester postgraduate program enables the Differentiation Degree Program Graduates to give the most sophisticated Holistic Analysis in The Human Design System.
This semester is a very practice oriented interactive training that requires live participation of all Students.
Certification Requirement: Student submits a Holistic Analysis overview
Prerequisite: Differentiation Degree Program Completion
Start date: January 24th 2022 23:30GMT
Early-bird Price: $1400 (Regular price $1500)