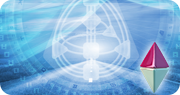 I offer IHDS certified training program for general and professional education in the Human Design Institute Virtual Classroom.
Now in my 16th year of being dedicated to Human Design, I have a holistic approach to well-being with the Human Design System at its core. I use this unique and revolutionary system to help others understand how they relate to themselves and how they can improve different aspects of their lives.
I enjoy teaching 1-on-1, so whenever you are ready, choose a course below, and contact me to get started.
Upcoming Courses
Are you interested in taking a course, and going deeper into Human Design? Below are the upcoming courses:
General Education
The below courses are required before you move on to professional education, BG5, OC16, or become a Living Your Design Guide.
Professional Education
Advanced Education
Business Education
Any Questions?
If you have any questions regarding private one on one education or would like more info, please  Click here to be taken to the contact form.
All the best,
Josette