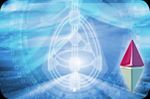 Description: This course prepares and certifies any Human Design Student to host and give the Living Your Design Course. The ten week online course of one hour class per week will intensively support students' comprehension of this class material.
1-on-1: There is an option to receive private instruction. This private course can be scheduled at a time that works for you. Please contact me for more information.
Pre-Requisites: Foundation Analysis, Living Your Design, Rave ABC Course, and Rave Cartography
Required Materials: Living Your Design Student Manual, Living Your Design Instructor Manual
Early-Bird Price: $1600 (Normally $1800)
To learn more about the upcoming courses, click here.
---
Testimonial